Aly Raisman has been shooting for a return to competition at the 2014 Secret Classics since her return to training last fall. She had taken a full year off from training after the Olympics and has been back in the gym for about seven months, working on a return to gymnastics. In the past, she has said that getting back into training the full number of hours she needs to train to return to her previous level of competitiveness has been her biggest challenge.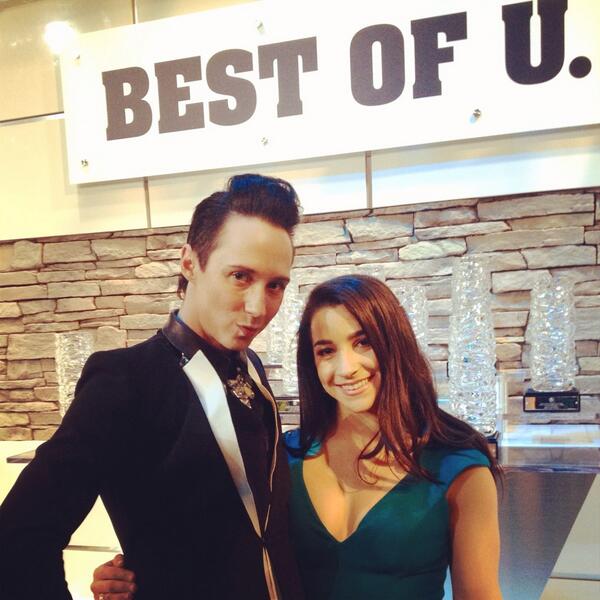 And though she has been trying to meet that challenge head on, the wisdom of her coaches has been to take it slow. A pow wow between Martha Karolyi, her coaches Mihai and Silvia Brestyan has led to a decision to wait until 2015 for a comeback to competition.  According to NBC, Raisman said at the Best of U.S. Awards on Wednesday, "Martha and Mihai and Silvia Brestyan, my coaches, they all decided just to wait and to take it slow and to not rush. My goals are more 2015 and 2016."
Her next step toward that goal will now be focusing on readiness to attend a national team training camp after the 2014 World Championships. Many of the gymnasts have said over the years that the training camps and Karolyi can be more intimidating than the judges and big competitions. Raisman seems to echo that sentiment. "It'll be my first time being at training camp in over two years, so I think it'll be [Karolyi's] way of really watching me,So I'll be really nervous, but I'm working really hard so she can see the improvement."
Raisman has been adamant since winning her Olympic medals in 2012 that she wanted to continue to compete and planned to stay in the sport for the 2016 Olympics in Rio. Many gymnasts have found the path to returning to the commitment of intense training in the midst of fame and opportunities after winning an Olympic medal to be a difficult one. Raisman is no different, but seems to continue to press ahead with her goal, if more slowly than her fans would like.