This month's National Team Training Camp include's the initial selection for the team who will represent the USA at the Pan American Games (to be held in Toronto from July 10-26). The five day camp ran this week at the Karolyi Ranch, and will culminate in the announcement of the eight-woman training squad for the games today at 1pm EST. The members of that squad will return at the end of the month, for the final selection camp to determine the five-member team.
The gymnasts attempting to be be named to the Pan Am training squad spent the week finalizing the construction of their routines, and verifying these almost full routines with the National Team coaches. They also worked on continuing to refine their execution and artistry and testing their physical abilities. They will spend the rest of the month training at their home gyms to come back with full competition ready routines for the selection camp.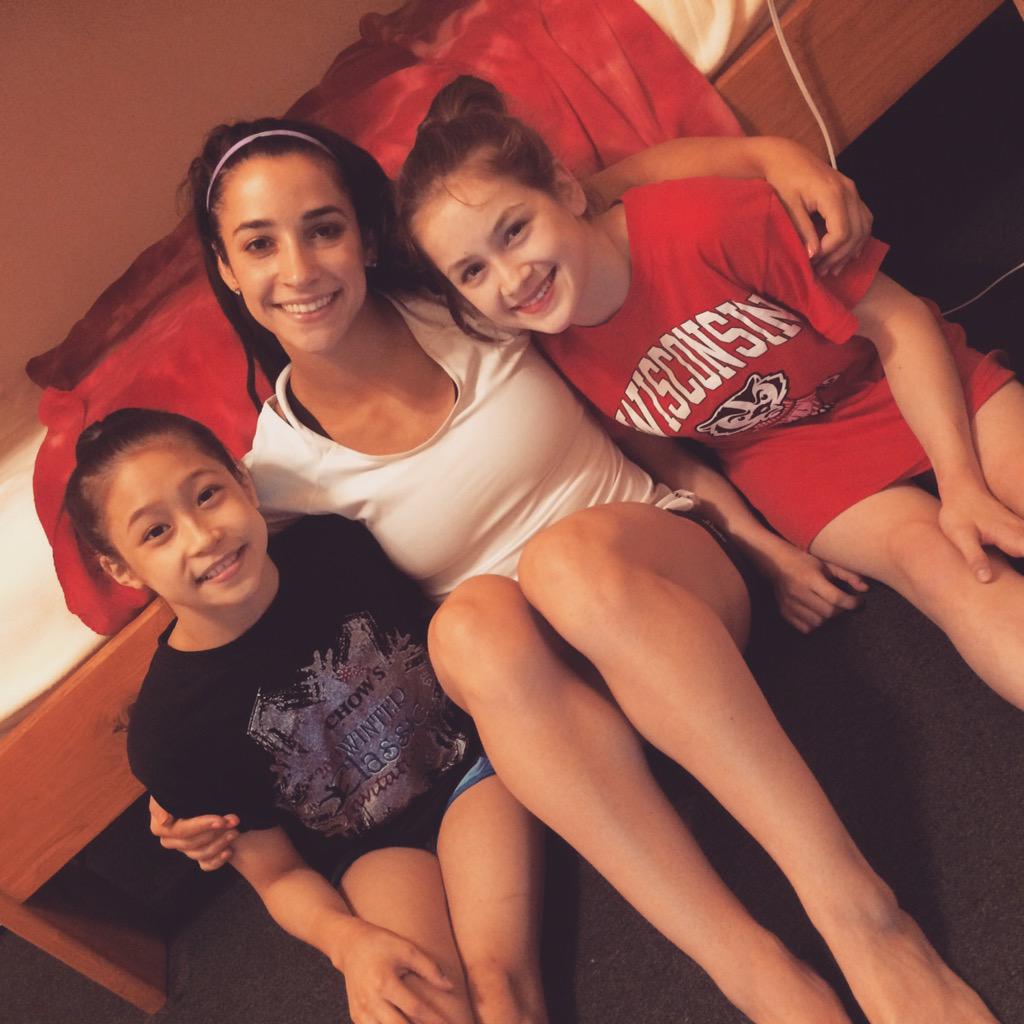 The seniors in attendance who are not vying for the squad, as well as all of the juniors are at a different phase in their training. They only verified half routines, wanting to peak at full routine competition readiness closer to the National Championships. They also worked on execution and artistry, as well as physical abilities testing.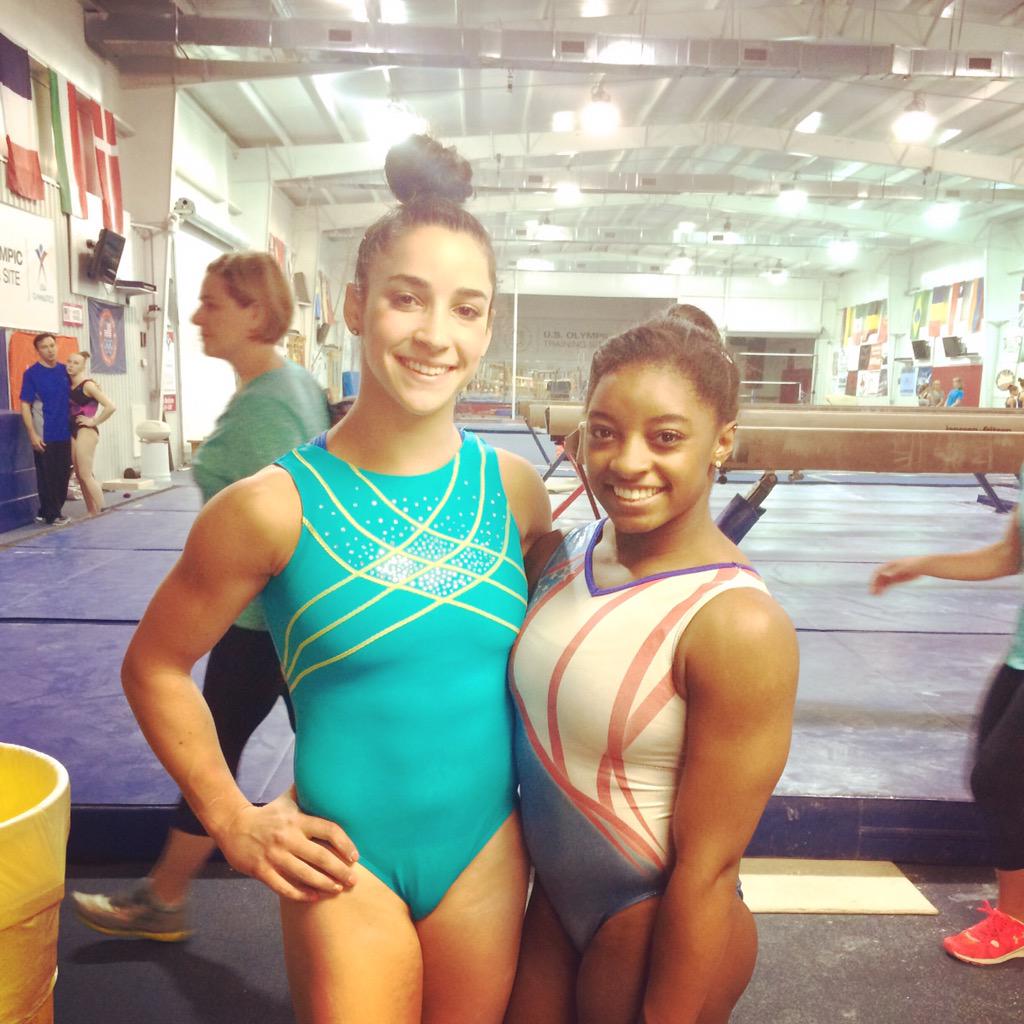 The camp is headlined by five members of the gold medal winning 2014 U.S. Women's World Team: Alyssa Baumann of WOGA; Simone Biles of World Champions Centre; Madison Desch of Great American Gymnastics Express; Kyla Ross of Gym-Max; and MyKayla Skinner of Desert Lights. Ashton Locklear of Everest and Madison Kocian of WOGA are still recovering from injury and was not in attendance. 2012 Olympic gold medalist Aly Raisman of Brestyan's American Gymnastics is also at the camp, however Gabby Douglas had a slight foot injury and did not attend, but is expected to return at the end of the monthaccording to USA Gymnastics Facebook Page. Those not in attendance will have the opportunity to petition on to the training squad.
The complete camp roster is:
Alyssa Baumann, WOGA
Simone Biles, World Champions Gym
Jordan Chiles, Naydenov
Madison Desch, GAGE
Christina Desidero, Parkettes
Nia Dennis, Buckeye
Norah Flatley, Chow's Gymnastics
Jazmyn Foberg, MG Elite
Margzetta Frazier, Parkettes
Rachel Gowey, Chow's Gymnastics
Felicia Hano, Gym-Max
Lauren Hernandez, MG Elite
Amelia Hundley, Cincinnati
Sydney Johnson-Scharpf, Brandy Johnson
McKenna Kelley, Stars Gymnastics
Bailie Key, Texas Dreams
Lauren Navarro, Gliders
Victoria Nguyen, Chow's Gymnastics
Maggie Nichols, Twin City Twisters
Abby Paulson, Twin City Twisters
Grace Quinn, Texas Dreams
Aly Raisman, Brestyan's
Kyla Ross, Gym-Max
Emily Schild, Everest Gymnastics
Polina Shchennikova, TIGAR
Megan Skaggs, Gymnastics Academy of Atlanta
MyKayla Skinner, Desert Lights
Ragan Smith, Texas Dreams
Deanne Soza, Arete