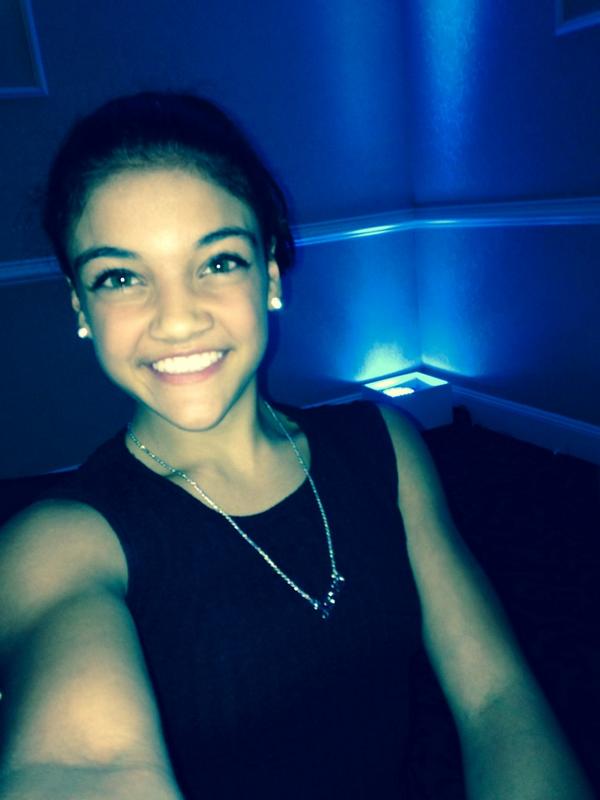 The July National Team Training Camp roster and the 2014 US Secret Classic roster both had something very disturbing in common. The were missing crowd favorite junior elite Laurie Hernandez of MG Elite. In fact, we will be missing her for some time.
Hernandez participated in her second national team camp of 2014 in June after missing the spring due to a wrist injury. During training, she dislocated her kneecap and tore her patella tendon. Coach MaggieHaney shared, "She was doing her first yurchenko double full of the camp, and she landed short. Her knees were beginning to grow in a weird shape and this was the result. Laurie had surgery about 1 month ago and will need about 6 months to be back to 100%."
Hernandez rose dramatically in the junior elite ranks from 2012 to 2013, placing 21st in the all-around in 2012 at the national championships to second in 2013. She followed this up with some great international showings as well. With another year under her belt, many have wondered if she would be able to give Bailie Key, current 2013 Junior National Champion, a run for the all-around gold this year. But that will have to wait.
Fortunately, time is on her side. Hernandez does not become a senior until 2016. Though two years is an eternity in the sport of gymnastics, she is currently on track to make a very competitive bid for a place on the 2016 Olympic team. Hernandez's contagious smile, uplifting personality and crowd favorite floor performances will be missed in 2014.  "She has been in the gym conditioning & I'm sure she will come back strong," assures Haney. We can't wait!
Here is a look at her May National Team Training camp video
And because it is impossible to talk about Laurie Hernandez without wanting to watch her floor routine…