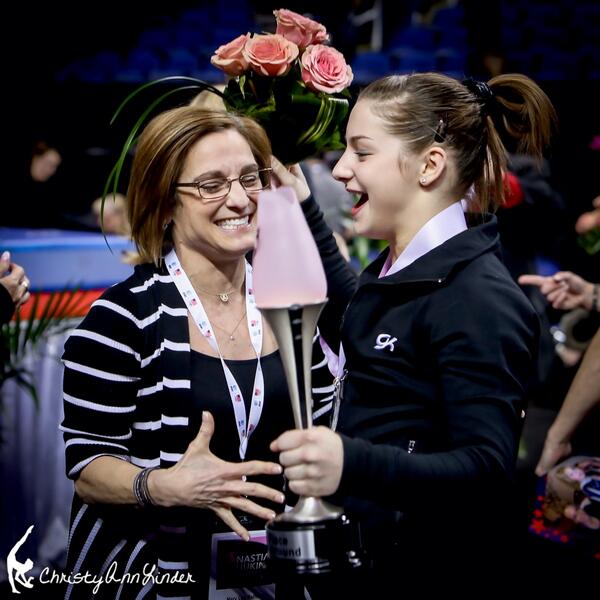 In 1984, Mary Lou Retton won the American Cup and went on that year to become the Olympic All Around Champion. Thirty years later, her daughter McKenna Kelley tied for first at the Nastia Liukin Cup. In what had to be a sweet, sweet moment, you see Mary Lou and McKenna celebrating.
Mary Lou looked much more fraught with nerves as she watched her daughter compete than she ever did as a competitor herself! She just did a live interview in the arena and did a little shriek of joy about her daughters win. She said it was so nerve racking to watch her daughter and have no control.
When asked who her gymnastics ido was, McKenna said "You know, I wouldn't say I have a specific idol or favorite gymnast. My mom doesn't count because she's just mom to me, but I admire and look up to any elite athlete. They have sacrificed so much for a sport that they love. I have so much respect for them and definitely look up to the National Team girls."(USA Gymnastics)
Just for fun, let's watch Mary Lou's routines next to McKenna's.
Vault
Bars
Beam
Floor
Congratulations Mary Lou and McKenna!